EIPS Logos Christian Program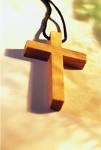 Logos Society
Westboro is home to the Logos program which is a non-denominational Christian alternative program with a spiritual focus to instruction. The provincial curriculum is taught by Christian teachers with prayer, devotion time and Christian teachings.  Please visit http://www.elkislandlogos.ca  for further information or use this link to visit the EIPS Logos Information Page. 
The Logos Society representatives for Westboro Elementary are Rachel Milne and Krista Goretzky.
Please note that all grade 5 and 6 girls are invited to join two Logos parents for a Bible study every Monday during the lunch hour.  Students who participate will bring home an information sheet.  Everybody is welcome!